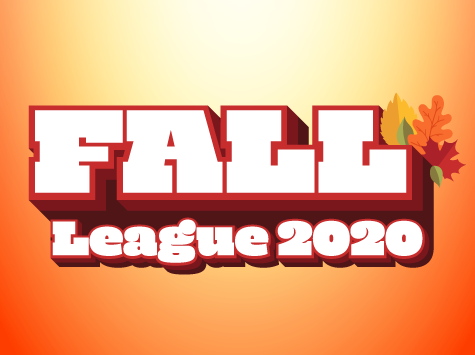 ---

RyanFleck joined Battlesnake Fall League

3 months, 1 week ago

Badly Coded Snake (snack-a-tron) ranked in the Snack-a-Tron arena

5 months, 1 week ago

Badly Coded Snake (snack-a-tron) ranked in the Snack-a-Tron arena

5 months, 1 week ago

theportablegeek joined Battlesnake Fall League

5 months, 1 week ago

Badly Coded Snake (snack-a-tron) ranked in the Snack-a-Tron arena

5 months, 1 week ago

Badly Coded Snake (snack-a-tron) entered into the Snack-a-Tron arena

5 months, 1 week ago

Severus Snake entered into the Snack-a-Tron arena

5 months, 1 week ago

sidewinder ranked in the Snack-a-Tron arena

5 months, 1 week ago

The Gamma Snake entered into the Snack-a-Tron arena

5 months, 1 week ago

PhotonicSymmetry joined Battlesnake Fall League

5 months, 1 week ago
Fall League Challenge Arenas
Every two weeks a new Fall League Challenge Arena will open, presenting a unique challenge to master. Each Challenge Arena will last two weeks after which the top developers will be announced live on Twitch. Winners will receive limited edition Fall League Champion Prize Packs.
NEW!

Unlock Seasonal Snake Customizations

Competing in the Fall League Challenge Arenas will grant you access to brand new snake customizations. Each Challenge Arena unlocks a different customization, exclusive to Fall League 2020 participants. Track your progress below and don't worry - these are available to everyone who participates, not just the winners.
Winter Classic Tournament
The Battlesnake Winter Classic is back again! Qualifying developers will compete across four Divisions to earn a coveted Champion Prize Pack. The tournament will be broadcast live on Twitch on December 19th with the Battlesnake Casting Crew.
All times are shown in your browser's timezone, detected as .
Challenge Arena Champions
The top ranked Developer in each Fall League Challenge Arena will receive a Fall League Champion Prize Pack, including a limited edition T-Shirt, Waterbottle, and Face Mask.
Contest and Participant Prizes
Throughout Fall League broadcasts we'll be giving away tons of Fall League Prize Packs. Watch Snake Pit Live for your chances to win!
Note: Prize availability can be subject to shipping costs. If you live outside of North America, we'll do our best but may not be able to ship you a prize pack. In those rare cases, we'll work with you to find a suitable alternative.
Who can participate in Battlesnake Fall League?
Battlesnake Fall League is open to all developers, of all skill levels, wherever you live. Battlesnake is an inclusive and welcoming community, and we're glad you're here :)
Does that mean international and overseas developers can participate?
Yes! Although there are some regions we're unable to ship prizes to. If you happen to win a prize and live in one of these regions, we'll work with you to find a suitable alternative.
Do only the best developers win prizes?
No, there are lots of prizes and contests to win just by participating in Battlesnake Fall League and watching our live streams.
Do I have to pay to participate in Fall League?
No, Battlesnake Fall League is free for everyone who wishes to participate.
Does my Battlesnake lose its rating if I remove it from a Challenge or Qualifier Arena?
Yes. Removing your Battlesnake from an Arena will lose all progress and rating in that Arena.
Don't see your question? Visit the documentation for a larger list of Battlesnake FAQs.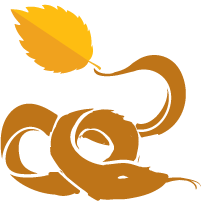 Battlesnake Duels
Two Battlesnakes on a small board and nowhere to hide. Time to focus on those end game algorithms to out maneuver your opponent.
Top 10
1

Prüzze v2
by pruzze


Java

Linode

MinMax

Rating: 4,656
Joined 6 months ago
277 Games Played

2

Niedersächsische Kreuzotter 🍻 x2
by Niedersächsische Kreuzotter 🍻


C++

Aggressive

GCP

MinMax

Rating: 4,653
Joined 6 months ago
248 Games Played

3

Nebula
by Hegberg


Python

Cursed

MinMax

Rating: 4,576
Joined 6 months ago
542 Games Played

4

mabel
by smallsco


Royale

Lua

Scared

Heuristic

Iterative Deepening

MinMax

Tree Search

Rating: 3,930
Joined 6 months ago
102 Games Played

5

Secret Snake
by exzizt


C#

Azure

Rating: 3,890
Joined 6 months ago
116 Games Played

6

The Very Lazy Ladybird 🐞
by negajjang


Node

GCP

Rating: 3,791
Joined 6 months ago
162 Games Played

7

Nessegrev-gamma
by Nettogrof


Java

Aggressive

AWS

Rating: 3,706
Joined 6 months ago
43 Games Played

8

🍎🍎🍎
by Xtagon


Rust

Vultr

Rating: 3,598
Joined 6 months ago
94 Games Played

9

Mithrandir
by Kyle


C

Python

Friendly

Rating: 3,516
Joined 6 months ago
129 Games Played

10

Rubelliguis
by KaiChao15


Heroku

Python

Rating: 3,461
Joined 6 months ago
259 Games Played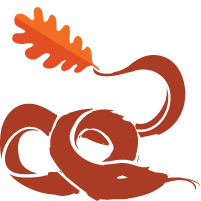 Speed Snake
The time for thinking is over! Build a Battlesnake with fast reflexes and good instincts to compete in this Challenge Arena. Six Battlesnakes must not only contend with each other but a blistering 150 millisecond limit on response times for moves.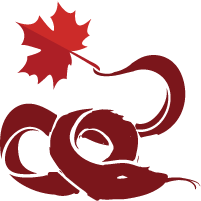 Snack-a-Tron
How much food is _too much food_? This challenge arena has your Battlesnake constantly eating and growing, but so is everyone else. How will these Battlesnakes outmaneuver each other and stay alive as the board rapidly fills up?
Top 10
1

Prüzze v2
by pruzze


Java

Linode

MinMax

Rating: 3,077
Joined 5 months ago
833 Games Played

2

Secret Snake
by exzizt


C#

Azure

Rating: 3,012
Joined 5 months ago
46 Games Played

3

mabel
by smallsco


Royale

Lua

Scared

Heuristic

Iterative Deepening

MinMax

Tree Search

Rating: 2,836
Joined 5 months ago
110 Games Played

4

Niedersächsische Kreuzotter 🍻 x2
by Niedersächsische Kreuzotter 🍻


C++

Aggressive

GCP

MinMax

Rating: 2,832
Joined 5 months ago
80 Games Played

5

Nessegrev-Léa
by Nettogrof


Julia

Huggable

Rating: 2,703
Joined 5 months ago
134 Games Played

6

Nebula
by Hegberg


Python

Cursed

MinMax

Rating: 2,677
Joined 5 months ago
107 Games Played

7

Blue Wizard #1
by Kyle

Rating: 2,572
Joined 5 months ago
95 Games Played

8

Untimely Neglected Wearable
by altersaddle


Heroku

Python

Clueless

Random

Rating: 2,541
Joined 5 months ago
200 Games Played

9

jsnek
by joram


Go

Heroku

AWS

Rating: 2,510
Joined 5 months ago
78 Games Played

10

Shai-Hulud
by Len Payne


PHP

Hungry

AWS

Rating: 2,422
Joined 5 months ago
59 Games Played