Fall League 2021
Is Now Over
The Battlesnake Casting Crew once again sought champions to aid their house in becoming the Caster Champion for Fall League.
The Spoils of Battle!
The chosen few who rise to the top shall reap the rewards!
Bronze
Shiny Tail
Silver
Happy Head
Gold
Offroad Tail
Platinum
Whale Head
Check out all the available snake customization options!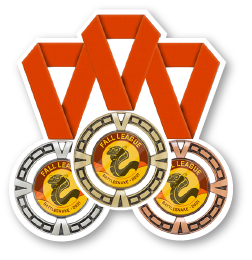 Fancy Medals
Top 4 & Elite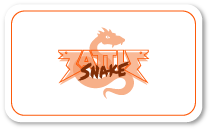 Gift Cards
Assorted types and values!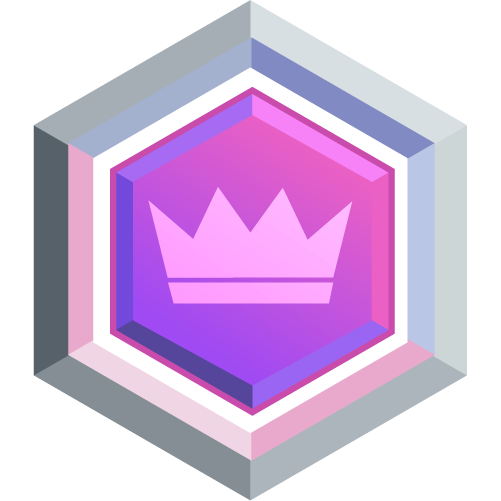 Salazar Slitherin
kudu
Champion
Combat Reptile
ambadoom
Finalist
Nessegrev-gamma
Nettogrof
Finalist
Prüzze v2
pruzze
Finalist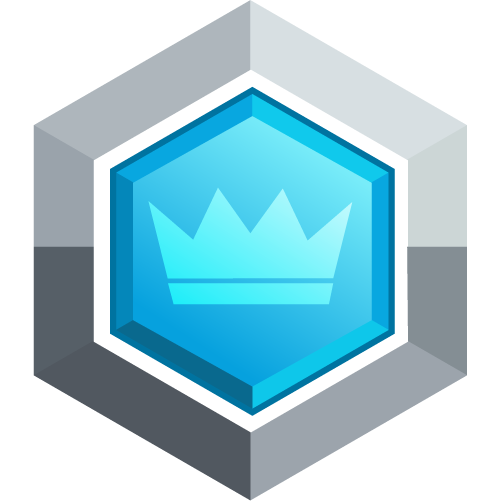 Stroopwafel 🧇
phyrexian
Champion
Got 'Em in Autumn
tomclymer
Finalist
sharptooth
bcambl
Finalist
SnakeDrop
EbbDrop
Finalist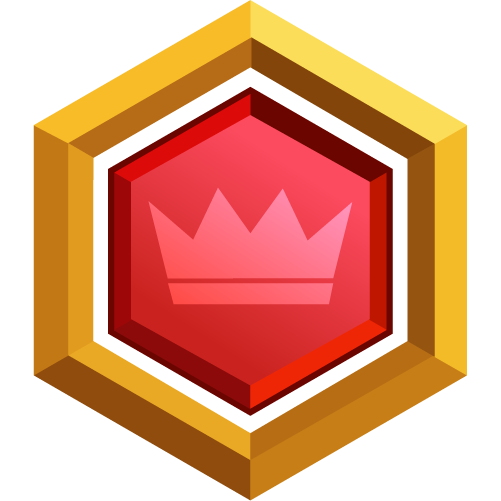 Secret Snake
exzizt
Champion
clj-hench
hbl206
Finalist
lil snek
af7567
Finalist
snake2_v3_FINAL_final
BoldBigflank
Finalist
1

Prüzze v2
pruzze

Java

Linode

MinMax

19911
2

Salazar Slitherin
kudu
16738
3
WhitishMeteor
Hegberg

C++

Cursed

MinMax

14138
4

Nessegrev-gamma
Nettogrof

Java

House of Aileen

Aggressive

AWS

8992
5

Pea Eater
alxv

C++

Python

8480
6
haspid
MetadataSnakes

Kotlin

AWS

Area Control

7876
7
😎 Nerdy Caterpillar 🐛
Butterfy 🦋 Tamer

Royale

C++

GMO

Oracle Cloud

Alpha-Beta

7358
8

Cobra Kai Never Die
Johnny Lawrence

Go

Aggressive

DigitalOcean

7312
9

pacevedo
pacevedom

C++

7205
10

hawthhhh++
jhawthorn

C++

MinMax

Neural Net

6246
11

Fer-De-Lance
SeanRBurton

Rust

AWS

Monte Carlo

5857
12

Demifemme (She or They pronouns)
penelopezone
5772
13

bsnekGo
testtestuser2

Go

GCP

5117
14
Devious Devin
coreyja

Rust

House of Curtis

Lambda

Serverless

Alpha-Beta

4876
15

Combat Reptile
ambadoom

Rust

AWS

Alpha-Beta

Area Control

Iterative Deepening

4753
16

nomblegomble
jlafayette

Go

Hungry

Linode

Tree Search

4497
17

Battlesnakev2.0
The Blue Book

House of Aileen

4255
18

Rinzler
DataWraith

Rust

Alpha-Beta

Iterative Deepening

Linear Function

4097
19
Avenger
md-hexdrive

Java

House of Chris

3982
20

GaneshTheDestroyer
jacno

C#

3966
21

SnakeDrop
EbbDrop

Rust

Alpha-Beta

Iterative Deepening

MinMax

3761
22

Rufio the Tenacious
Chipwreck

Go

Aggressive

Cursed

Hungry

Heroku

3747
23
Black Heart 🖤
smallsco

Royale

Lua

House of Chris

Hungry

Alpha-Beta

3691
24

Giskard
cod3m0nk

Go

3663
25

Stroopwafel 🧇
phyrexian

C++

Linode

Area Control

Monte Carlo

3573
26

Got 'Em in Autumn
tomclymer

Python

3515
27

Shai-Hulud
Len Payne

PHP

House of Joe

Hungry

AWS

3454
28

Rocket Scarf
Xtagon

Rust

House of Chris

Vultr

Monte Carlo

Tree Search

3383
29

Rhumba
Max

Rust

DigitalOcean

3353
30

snakos
brensch

Go

Friendly

GCP

3267
31

sharptooth
bcambl

Go

3214
32

ChoffesBattleSnakeV1
Choffe

Rust

3194
33
Killer whale
xavierraffin

Node

TypeScript

House of Joe

AWS

3119
34

Montgomery
Coder Crazy Camp
3069
35
Ready, Set, Hike!
master-coder

House of Chris

3067
36

Exploradora
unapersona

Node

House of Chris

Hungry

Vultr

3028
37

Untimely Neglected Wearable
altersaddle

Python

Clueless

Heroku

Random

2939
38

lil snek
af7567

C

Aggressive

Badly Coded

Random

2909
39

BattlePolar
Dr. Polar Humenn

TypeScript

Aggressive

Heroku

2878
40

Venusian 2
Venusian

Go

House of Aileen

Heroku

2667
41

snake2_v3_FINAL_final
BoldBigflank

TypeScript

Hungry

Raspberry Pi

2579
42
SociableSnake
SociableSteve

Node

Aggressive

AWS

2555
43

testOne
taniksh

Python

2549
44

Fairy Rust
Thomas Weitzel

Rust

Linode

2548
45

Nodaconda-RED
sammachin

Low-Code

Node-RED

House of Joe

Heroku

2547
46

royal bank of poogers
POOGERS_SNEK

Aggressive

Friendly

Alpha-Beta

MinMax

2544
47

⚛️➡️Snake⬆️⚛️
vv

Clueless

2543
48

clj-hench
hbl206

Clojure

DigitalOcean

2542
49

Serpentor
arastooz

Java

Tree Search

2540
50
Snake Eyes 2
kevinncr
2538
51

trentren-vilu
jfgodoy

Rust

DigitalOcean

2535
52

king crimson
harrykavna
2530
53

anaconda blue
mawif
2528
54

Silly Sea Noodle
OiYouYeahYou
2528
55

Secret Snake
exzizt

C#

Azure

2525
56

Kisnake
kistel

Go

2524
57

Polar Unicorn
Jimmy

JavaScript

Node

Heroku

2524
58

Bushmaster2.0
ronan
2520
59
Locke
amijesse

Go

Angry

Hungry

Replit

2520
60

RedDragon
gtank1

JavaScript

Replit

2520
61

π-thon
Mr. π Guy

Python

Hungry

Replit

2519
62

Akira
MainKronos

Python

Hungry

Heroku

Heuristic

2517
63
dancing-mamba
tywithings

Python

Replit

2515
64

Hypatia
stellarsnake

JavaScript

2515
65

EzSnek
Sneky Pete
2512
66

ekmek_the_snek
sgal

Go

Replit

2510
67
Ava
jpierer

Go

2506
68

Dutch Viper (Pofadder)
J. Stolp (Haarlem)

Go

House of Curtis

Aggressive

Huggable

Hungry

2505
69

mudbuzzer
papaburgs

Go

Alpha-Beta

2505
70

Ouroboros
raphael

Python

GCP

2504
71
Kuro
ashish-patwal

Heroku

Alpha-Beta

2503
72
Strawberry Boom!
jharper

Python

AWS

2501
73

Augustus
RileyJRaso

JavaScript

TypeScript

Friendly

Scared

2500
74

Tentative Tiger
busdriverscotty

Java

2500
75

Wheat Bread
Tiger_The_Cat

JavaScript

Node

Friendly

Hungry

Wall Hugger

2500
76

Black Kuwahara
shawnvogt

Python

House of Curtis

Replit

2499
77
Hunter
j____n

Python

Aggressive

Hungry

Replit

2498
78

RoboSnake - Raptor
robobobo

JavaScript

2498
79

Tickle McWiggleWorm
clocklear

Go

2498
80

hungry hungry carlos
bobfrit

Python

Hungry

Replit

2497
81
pastaz
bantersnake

Go

Python

AWS

2497
82

ruby-danger-noodle
djdefi

Ruby

House of Joe

Azure

Codespaces

2496
83

Cabeza
philippta
2495
84

^SandySnek^
william8siew

Python

Badly Coded

Hungry

Chicken Snake

2493
85

Crimson
Dillan Spencer

Java

MinMax

2492
86

Badly Coded Snake
bvanvugt

Python

House of Chris

Heroku

2486
87

a noodle full of danger
bevns

Ruby

Scared

Azure

2485
88

cautious-octo-pancake
Sebastian Sdorra

Go

GCP

2483
89
kunals-best-snake
kunal-kushwaha

Python

Heroku

2481
90

Snake Plissken
ThomasStevenson

Python

Heroku

2479
91

Steven Cheeseburger
Daz

TypeScript

Serverless

2479
92

Idzol
idzol

Python

Wall Hugger

2443
93

Piggy
Pigabyte

Python

Clueless

Friendly

Replit

Chicken Snake

2366
94

LongChamp
ValRat

Python

Hungry

Heuristic

2355
95

e d
jlsajfj

House of Joe

Badly Coded

Clueless

Non-GMO

2301
96
Bobby Witt
tphummel

JavaScript

Serverless

2276
97

Alarming Scarf
Csilarion
2275
98

Naive, but kinda hungry
Belimawr

Go

Hungry

Linode

2099
99

Ophion
Matt

Ruby

Heroku

Heuristic

2073
100

Henry
benicioenriquez

Python

2004
101

tr0usersnake
_feetdude1997_

TypeScript

Badly Coded

Replit

1966
102

DragoSnek Mk 2
{CODE_404}

Python

Replit

1943
103

equis
jreyes33

Rust

Serverless

1938
104

Dr7
danitrod

Rust

1933
105

Smarty2
und3f

Java

Hungry

AWS

1915
106

CorneliusCodes
ChaelCodes

Rust

House of Joe

Friendly

Heroku

Twitch

1806
107

Eve
Ruhrbaron

Python

Replit

1806
108

blobSnake
uncleBlobby

JavaScript

Node

Clueless

1772
109

007
Mewtwo76

Python

Friendly

Heroku

1736
110

Dipstick
patchesthedipstick

Python

Replit

1699
111

Potoooooooo
rob

Go

Clueless

AWS

Heuristic

1685
112

challenge
goodest0925

Python

Hungry

Scared

1631
113

Becca Lyria
nhcarrigan

Node

TypeScript

Clueless

Friendly

DigitalOcean

1590
114

JS Defensive Hungry Snake
Arsh Ahluwalia
1581
115

foobax 101
foobax
1559
116

ekans v1
matthew2021

Python

1554
117
Phil the Cheese Snek
WTS: What The Snek!!!!!

Java

1553
118

Super Awesome Chaos Snek
wilsonwong1990

Ruby

Clueless

Cursed

Random

1542
119

Blindschleiche 😎
rechenberger

TypeScript

Netlify

1538
120

MinoTAURO
mchesi
1536
121

test
nulo
1521
122

LuZZhang
luzzhang
1520
123

MuddyMan
smolgeat

Go

Replit

1519
124

banana
pettso
1518
125

TunnelSnakes
TotzkePaul
1517
126

test snake
Danny
1516
127

DoomSnake
SantiMenendez19

Python

Badly Coded

Random

1512
128
Pumpkin Pie
GoodSnakeTeam
1511
129

SimpleSnake
coinio

C#

Azure

1510
130

Nagini
Sonichigo

JavaScript

Aggressive

Replit

Alpha-Beta

Random

1508
131

sizzle
thiebt
1505
132
swattz
swattz

Python

Heroku

1505
133

first
ainsoph

Go

Linode

1502
134

Have you seen a snake?
git_good
1499
135

jestyjanet
ajax6255

Node

Heroku

1498
136

BasicSnake
numb3ry
1497
137
Snek
xjackyx

JavaScript

Clueless

Replit

Random

1495
138

BasicStrats
aurorawalker

Python

Replit

1487
139

Megaton Collective
Chris @Battlesnake

Python

House of Aileen

Scared

Random

1484
140

vomc
victorknox

Python

1475
141

🐍 Sneki Snek 🐍
MishManners®™

Python

Replit

1462
142

JS-Snake
jincrypt
1398
143

pixelpaste
JesusSaves

Go

Friendly

Hungry

Replit

Random

1276
144

bun
mattcorbin

Rust

Hungry

1076
145

MiniSnake
minifry09

Go

873
146

Toby Flendersnake
theportablegeek

Python

House of Aileen

588
147

Appelmoes Coderdojo
appelmoes
580
148

Legendary Snake
shailesh-kumar-rain

Low-Code

Python

490
149

Murray
goblineer

JavaScript

Node

Clueless

Non-GMO

400
150

Pitou 1.2
Jus
387
151
GGBot
kingabzpro

C++

Replit

359
152

aminos
aminos

JavaScript

347
153

my-big-brown-snake
mautkadevta23
327
154

Battle starter
WasifRaza123

Java

Replit

204
155

CoolSnake!
freethrill

Python

Replit

Random

110
156
Tiberius Fjord
gregleaver

Go

TypeScript

Linode

Machine Learning

Neural Net

102
157

T-1000
jediknight813

Python

Classy

100
158

He/Him/Hiss
Cameron-Kurotori

Go

Hungry

Scared

Replit

Chicken Snake

76
159

team-snake01
virtuallight
0
160

StarBattleSnake
Atharva Shirdhankar

Python

Replit

0