Summer League 2021
Is Now Over
1,070,080
🏆 Points Earned
The Battlesnake Casting Crew called upon champions to aid them in claiming the crown 👑 as the Top Shoutcaster for Summer League.
Ultimately, the Battlesnakes fighting for the House of Aileen claimed victory for their prize queen!
Relive the excitement of the Caster's Crown Championship Tournament on Youtube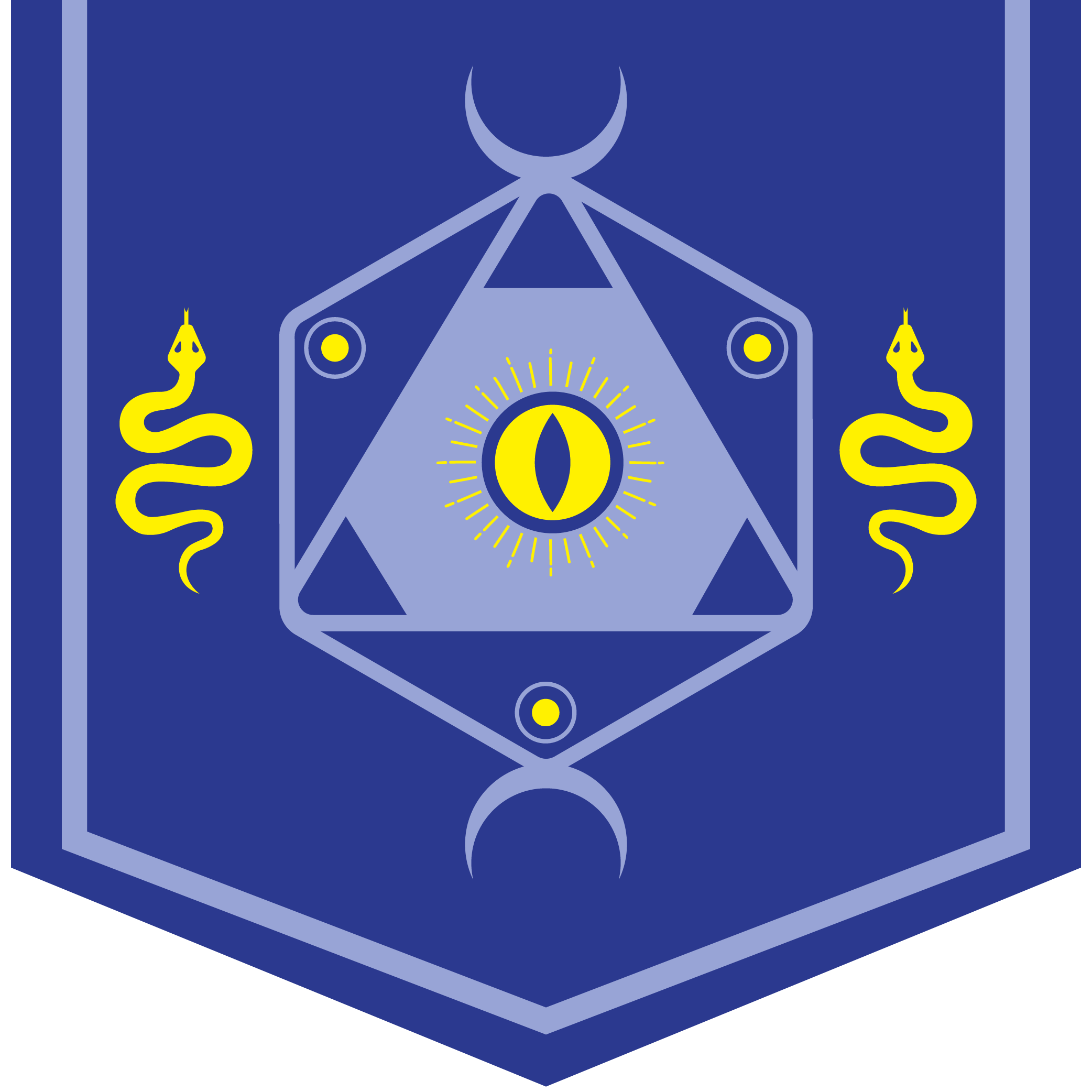 Aileen is depending on the powers of the occult and a big cup of coffee to guarantee her victory!
fang
#2B398F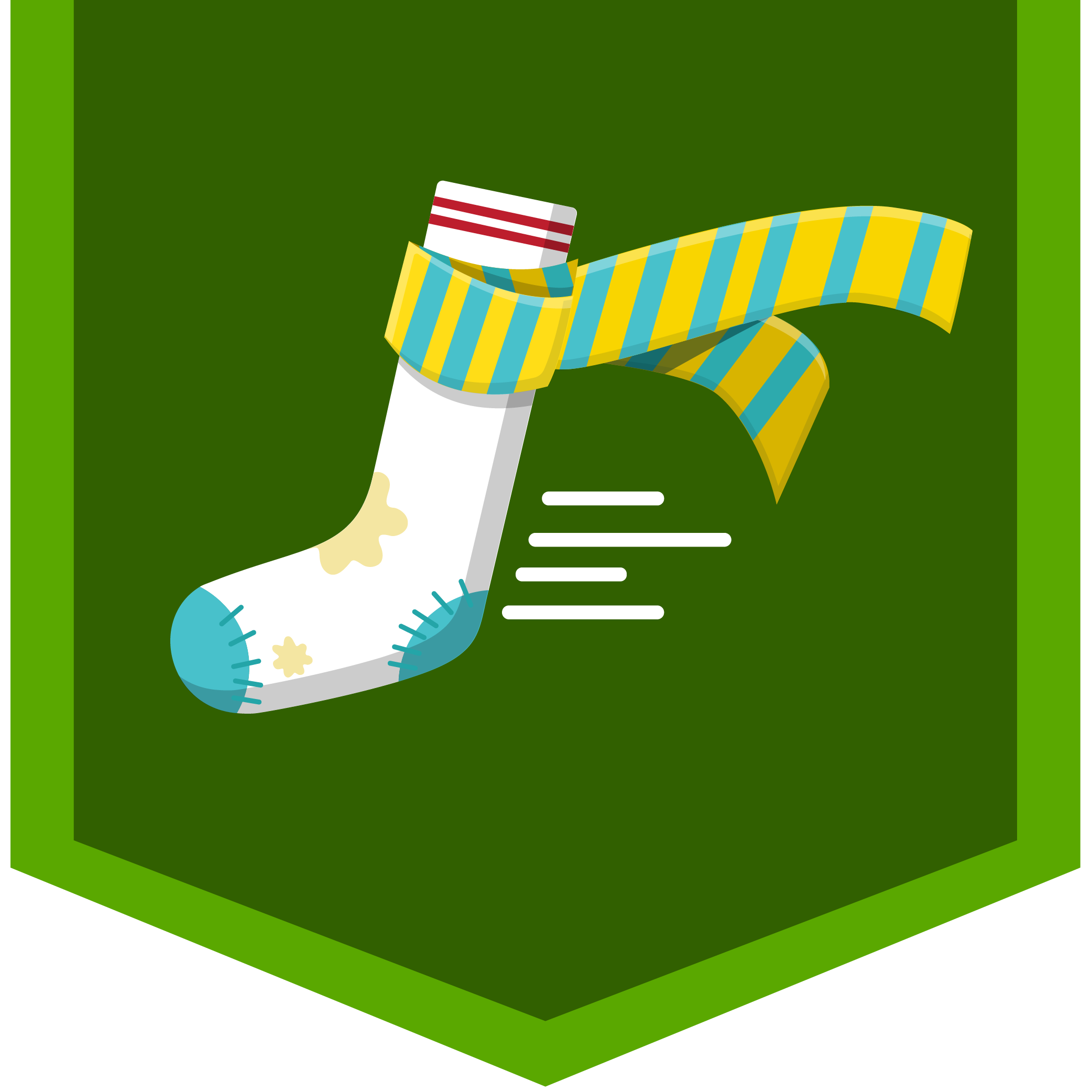 Chris is here to get comfortable and make friends.
scarf
#316000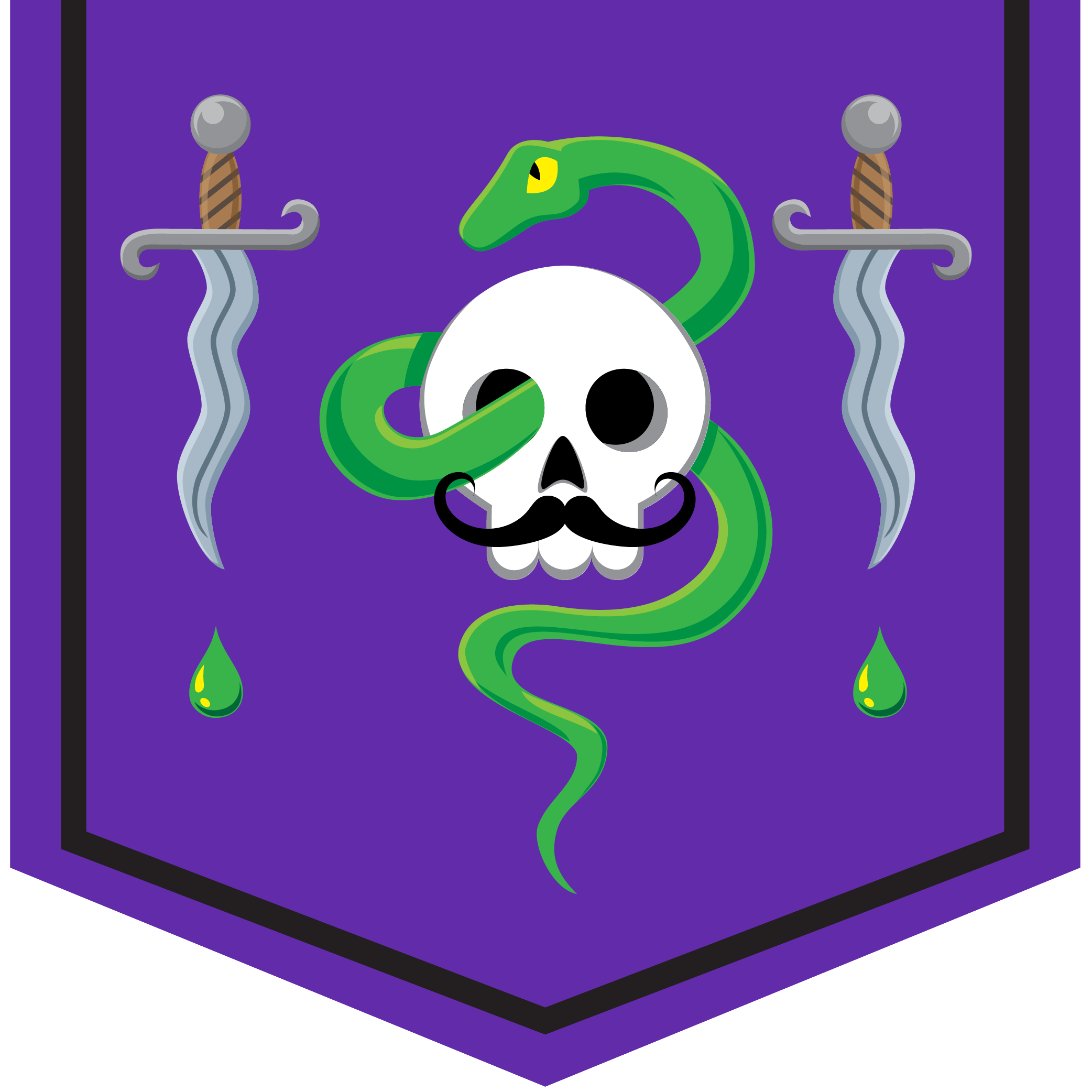 We all know Curtis is cursed and he has decided to own it and become the bad boy of the group.
evil
#622BAA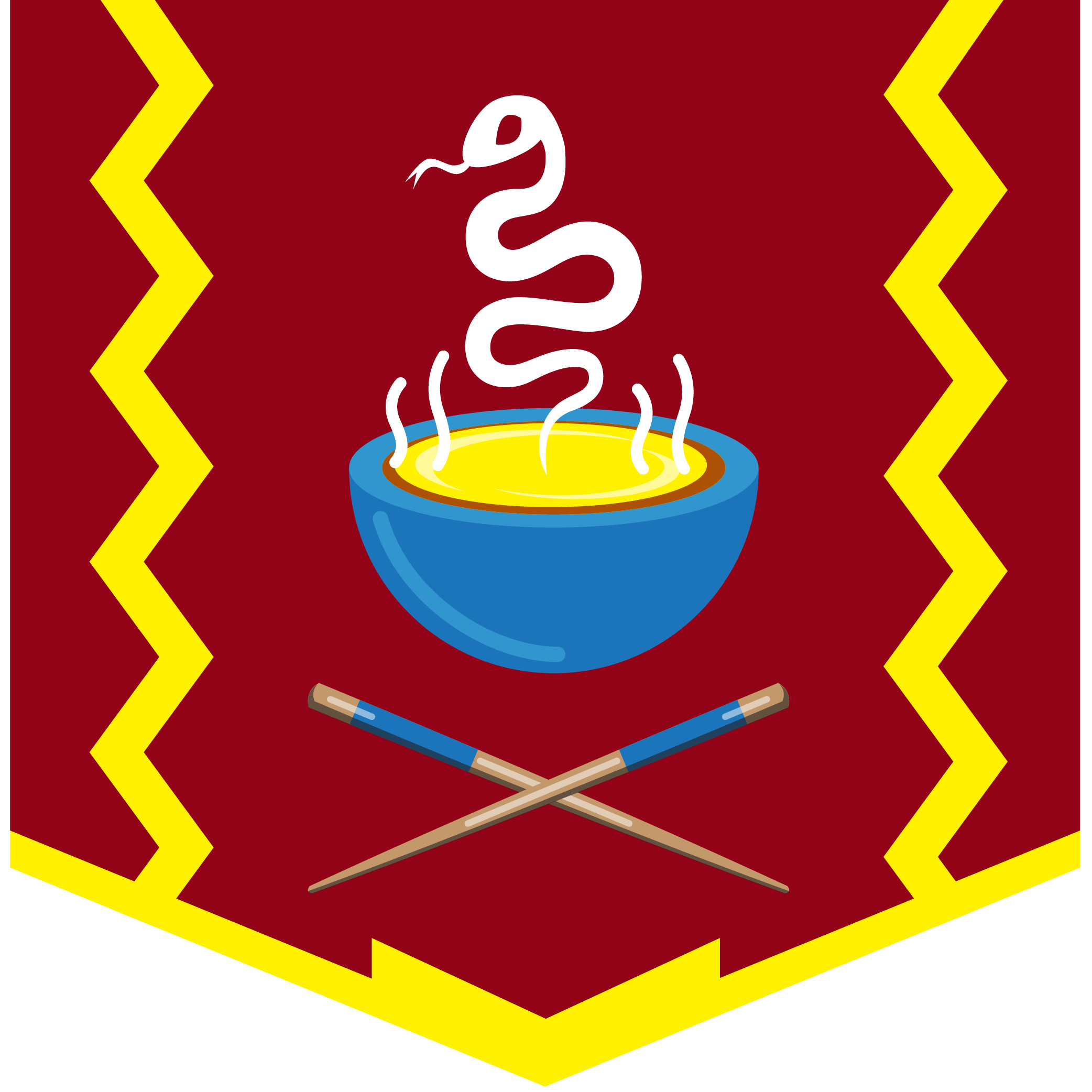 Joe is completely fueled by carbs and promises ramen to all his supporters.
sand-worm
#930318
Bronze
1 Point


'rattle'

Silver
500 Points


'viper'

Gold
5000 Points


'rocket'

Platinum
8000 Points


'villain'

Elite
12000 Points
Who can participate in Summer League 2021?
Battlesnake is an inclusive and welcoming community, and our competitions like the 2021 Summer League are open to developers of all skill levels, wherever you live.
Does that mean international and overseas developers can participate?
Yes! Although there are some regions we're unable to ship prizes to. If you happen to win a prize and live in one of these regions, we'll work with you to find a suitable alternative.
Do I have to pay to participate in Summer League 2021?
No, Summer League is 100% free for everyone who wishes to participate thanks to the generous support of our partners AWS, RBC and GitHub
I have registered (or pre-registered) for Summer League, so what happens now?
Once the competition begins on June 11th, you will need to manually add your snake to the competitive ladders to compete. Simply visit the main Summer League page and select the relevant "Enter Battlesnake" button for the Competitive Ladder.
Do only the best developers win prizes?
No, there are lots of in-game rewards (like limited-edition snake heads & tails) along with prizes and contests to win just by participating in Summer League 2021 and watching our live streams. Prizes will be revealed during the Summer League Welcome Show on June 11th
Don't see your question? Visit the documentation for a larger list of Battlesnake FAQs, or join us on the Battlesnake Discord Server and the Community will be happy to help!
1

Pretzel
AlexanderEkdahl

Rust

28989
2

Prüzze v2
pruzze

Java

Linode

MinMax

24048
3

Little Dragon
mayi

Java

GCP

Alpha-Beta

22702
4

Nessegrev-gamma
Nettogrof

Java

House of Aileen

Aggressive

AWS

20211
5

BlackHole
Hegberg

C++

Cursed

MinMax

18590
6

Salazar Slitherin
kudu
16068
7

Voxel
ELynx

Java

Alpha-Beta

15735
8

Wild Heart 🧡
smallsco

Royale

Lua

Hungry

Alpha-Beta

Heuristic

Tree Search

14880
9

sneaky-snickers
Snickers

Rust

14121
10

🤓 Smart Caterpillar 🐛
Butterfy 🦋 Tamer

Royale

Python

Aggressive

Heuristic

13749
11
haspid
MetadataSnakes

Kotlin

AWS

Area Control

13335
12

Algae
Osrepnay

Heroku

Rust

Alpha-Beta

Iterative Deepening

MinMax

13158
13

marrrvin
L4r0x

Rust

Hungry

Area Control

12912
14
Hydra Aius Locutius
gregleaver

Royale

Go

Java

House of Chris

GCP

Linode

Heuristic

Monte Carlo

Tree Search

12561
15

Battlesnakev2.0
baap

House of Aileen

12133
16

PepperLongStocking🧦
chillypepper

JavaScript

Node

TypeScript

House of Chris

Hungry

Replit

12098
17

Go Giddy
jiricodes

Rust

House of Curtis

Clueless

Linode

MinMax

12018
18

Go snake
asinayev

Go

12012
19

Secret Snake
exzizt

C#

Azure

12012
20

Rufio the Tenacious
Chipwreck

Go

Heroku

Aggressive

Cursed

Hungry

12009
21

BattlePolar
Dr. Polar Humenn

Heroku

TypeScript

Aggressive

12000
22

does this work lol
penelopezone

Rust

House of Joe

DigitalOcean

Tree Search

12000
23

EarthWormJim
Delraich

Go

12000
24

Rhumba
Max

Rust

DigitalOcean

12000
25

Serpentor
Cobra Commanders

Java

GCP

12000
26

snakespeare
snakespeare

Go

AWS

12000
27

spaceworm
corverroos

Go

DigitalOcean

Monte Carlo

Tree Search

12000
28

MultiOpponentA
tomclymer
11947
29

in the mood
hmmoro

Python

AWS

MinMax

11750
30

Shai-Hulud
Len Payne

PHP

House of Joe

Hungry

AWS

11656
31

Rocket Scarf
Xtagon

Rust

House of Chris

Vultr

Monte Carlo

Tree Search

11461
32

Untimely Neglected Wearable
altersaddle

Heroku

Python

Clueless

Random

10431
33

Pi-thon
Anarchistz

JavaScript

Python

Hungry

Chicken Snake

9904
34

hello_world
Candystorm
8947
35

EzSnek
Sneky Pete
8866
36

KGaffel
gaffel85

Heroku

Kotlin

8759
37
devious-devin
coreyja

Rust

House of Curtis

Lambda

Serverless

Alpha-Beta

MinMax

8711
38

Exploradora
unapersona

Node

House of Chris

Hungry

Vultr

8656
39

Drake
adamloving

Python

Random

8508
40

Venusian 2
Venusian

Go

Heroku

House of Aileen

8405
41
Locke
amijesse

Go

Angry

Hungry

Replit

8378
42
Shiro
ashish-patwal

Alpha-Beta

8218
43
Throwing
aubrey

Alpha-Beta

8196
44

hungry hungry carlos
bobfrit

Python

Hungry

Replit

8169
45

Nodaconda-RED
sammachin

Heroku

Low-Code

Node-RED

House of Joe

8139
46

stupid snake
amateur developers
8132
47

jsnek
joram

Go

Heroku

House of Chris

AWS

8062
48

lars
anerli

Python

Hungry

AWS

Chicken Snake

8057
49

π-thon
cbierer

Python

Hungry

Replit

8048
50

Wheat Bread
Tiger_The_Cat

JavaScript

Node

Friendly

Hungry

Wall Hugger

8044
51
cipher-serpent
tywithings

Python

Replit

8041
52

Polar Unicorn
Jimmy

Heroku

JavaScript

Node

8032
53

Lethal Line
Csilarion

Python

House of Aileen

Aggressive

Replit

8026
54

Eel In Snake's Clothing
2nd Slither

C++

House of Aileen

Replit

8016
55

TestSnake
ColinBalfour

Python

8012
56

The Eater of Worlds
AT Game Studios

House of Aileen

8010
57

Barry
benjih

Go

GCP

Serverless

8009
58

battlesnake-rails
godspeed

Ruby

DigitalOcean

8009
59

ssssneyking
craeyefish

Go

Replit

8009
60

Cold Blood
keviqi

Java

Clueless

Replit

8004
61

LongChamp
ValRat

Python

Hungry

Heuristic

7999
62

CertnSnake
Certn

Heroku

Python

7998
63

ninemo
tenmo

Go

7997
64

Boomba
pavandubey

Go

Heroku

House of Curtis

Aggressive

Hungry

7996
65

silkworm
dogzbody

Go

Heroku

Chicken Snake

7996
66

lucky
cmarsss

Go

Aggressive

Heuristic

Random

7993
67

Medusa
Ophiuchus Alpha

JavaScript

Node

House of Joe

7992
68

Snake Plissken
ThomasStevenson

Heroku

Python

7992
69

Tickle McWiggleWorm
clocklear

Go

7991
70

New Age
kingabzpro

Solo

Python

Cursed

Replit

7987
71

Dutch Viper (Pofadder)
J. Stolp (Haarlem)

Go

Heroku

House of Curtis

Aggressive

Huggable

Hungry

7986
72

DDT
bmitch
7981
73
SociableSnake
SociableSteve

Node

Aggressive

AWS

7978
74

Snake Ladislas
bigboynaruto

Python

Replit

7975
75

Badly Coded Snake
bvanvugt

Heroku

Python

House of Chris

7962
76
battlep4nth3r
whitep4nth3r

JavaScript

Clueless

7791
77

Henry
benicioenriquez

Python

7523
78
Ready, Set, Hike!
master-coder

House of Chris

7491
79

nates_python
nathanWolo

Python

Replit

7300
80

drebin
mkobaly

Go

7176
81
Black Mamba
md-hexdrive

Python

Replit

6910
82

King Gobbla
FlandersBurger

JavaScript

Node

DigitalOcean

6883
83

Kevin Durcant
ljdelavega

Python

AWS

Serverless

6481
84

icedostrich
icedostrich

Go

Heroku

6056
85

GNYC2021 - Hangry
carlinyuen

JavaScript

Hungry

6051
86

Wormius
TristanJDuke

JavaScript

Replit

5889
87

Acid Burn
jharper

Python

AWS

5829
88

Becca Lyria
nhcarrigan

Node

TypeScript

Clueless

Friendly

DigitalOcean

5758
89

Ava
jpierer

Go

5719
90

foobar1-aws
simonamdev

Go

AWS

5515
91

jörmungandr
ostcar

Go

5325
92

shield(-2)
webmaster

House of Aileen

5282
93

Evader
j____n

JavaScript

Node

Clueless

Hungry

Replit

Random

5275
94
kunals-best-snake
kunal-kushwaha

Heroku

Python

5269
95

remmy
joshatoutthink

Heroku

JavaScript

Friendly

5235
96

Noodle
philippta

Go

5199
97

Snek
xjackyx

JavaScript

Clueless

Replit

Random

5118
98

Boomslang
cashra-nesten
5091
99

Cylde the Third in the Obscure Basin of Despair
wolf1442

Python

5079
100

snake30series
theflyingfire

Heroku

5078
101

Potoooooooo
Rob O'Dwyer

Go

AWS

5064
102

Basalisk
yanjenn51721
5063
103
Phil the Cheese Snek
WTS: What The Snek!!!!!

Java

5058
104

BobFrit Jr
Lchoins

Python

Replit

Chicken Snake

5039
105

The young food finder
Sun Beam Dream Team

Rust

5028
106

Megaton Collective
Chris @Battlesnake

Python

House of Aileen

Scared

Random

5026
107

Engine Chill
astro-girl
5003
108

🐍 Sneki Snek 🐍
MishManners®™

Python

Replit

5002
109

Daniel_Snake
daniel_snake

Python

5000
110

carlos
whimsicalities

C++

4998
111
Bobby Witt
tphummel

JavaScript

Serverless

4996
112

MindSky
AbhinavXT

Solo

JavaScript

4992
113

Danger Noodle - A*/Flood
MericGit

Heroku

Python

Huggable

Hungry

4922
114

clonep4nth3r
jwalter
4706
115

BasicStrats
aurorawalker

Python

Replit

3865
116

Morley
Aaron Ellington

Go

2684
117

Tutorial Snakey1
Antimatter543

Python

2598
118
Anurag's Battle Snake 01
Anurag30112003

Python

Replit

2252
119

Sandy
Sonichigo

JavaScript

Alpha-Beta

2237
120

Bunny
bunnyking

Python

Chicken Snake

2159
121

Fairy Rust
Thomas Weitzel

Rust

2044
122

BottleSnack
dj0wns

Python

Huggable

Area Control

Heuristic

2020
123

danger-noodle
scharmot
1829
124

KarlStarterSnake
ksouthern
1582
125

Pathfinder
AndrewPerson

JavaScript

Replit

1403
126

Van Hohenheim
MainKronos

Python

Cursed

Heuristic

1363
127

Toby Flendersnake
theportablegeek

Python

House of Aileen

1136
128

agitated-hoover
phazonoverload

JavaScript

Node

Classy

Clueless

Lambda

Netlify

Serverless

922
129

Fer-De-Lance
SeanRBurton

Rust

AWS

Monte Carlo

867
130

Bushmaster2.0
ronan
658
131

SnakeyMcSnake
i eat snek

Python

646
132

msbs
ngdav

Python

GCP

542
133

Snake101
Trapster

Go

517
134

novice-bs
Anamika

Heroku

Python

511
135

Nadir
pcunning

Go

DigitalOcean

510
136

Iron Snake
matthewswain

Go

DigitalOcean

506
137
Medusa
sayantani-saha

Heroku

Python

506
138

Very first snake
fexolm
506
139

Jayesh's BattleSnake
Jayesh Srivastava

Heroku

Python

505
140

First Battle Snake
c02kr

Python

Replit

Area Control

504
141
Zugzwang
swattz

Heroku

Python

502
142

Deepanshu Goel
symaticvisuals

Heroku

Java

Aggressive

500
143

Dragon
v1kk1

Alpha-Beta

499
144

trash-reptile
weiyi-m

JavaScript

Replit

499
145

Go Go Gadget Snake!
samuel-pratt

Go

Heroku

498
146
Perseverance
Mewtwo76

Heroku

Python

Friendly

498
147

Battlesnake-Replit-1
Abhishikth3330

Python

Replit

497
148

T-1000
jediknight813

Python

Classy

497
149

Node starter battle snake
Heekm
494
150
HungerOfHadar v1.1
n1ls0x

Python

Hungry

Replit

491
151

The scarlet witch gamer
z_python

Python

Replit

489
152

MuddyMan
smolgeat

Go

Replit

487
153

reconciling
telescopedairy
486
154

StarBattleSnake
Atharva Shirdhankar

Python

Angry

Replit

443
155

amazinglySnakey
amazinglySK

JavaScript

Node

Clueless

431
156

Circle Snake
Ughhhhhhhh333390
413
157

Nagini
CoderMayhem
382
158

Karssido
Karssido

JavaScript

106
159

Skywalker-snake
SubhamChoudhury

Python

Replit

0