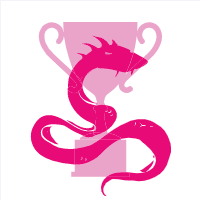 dj0wns
dj0wns
Backstory
dj0wns has not written a backstory yet.
Technologies
Python
Joined June 7, 2021
Public Python Huggable Area Control Heuristic Latency Open Source

Tersing new improvements to Bottlesnack

Problem detected: failed to contact server

Private Latency

A random non-wall non-safe square snake

Private Python Random Latency
dj0wns is not a member of any teams.
Google NYC Battlesnake Tournament Participant
1 week, 2 days ago
Summer League 2021 Participant
1 week, 1 day ago
Summer League Bronze
1 week ago
Summer League Silver
6 days, 9 hours ago
Into the Arena
1 week ago
Avoid Walls
1 week, 3 days ago
Avoid Yourself
1 week, 3 days ago
Find Food
1 week, 4 days ago
Avoid Other Snakes
1 week, 4 days ago
Survive 100
1 week, 4 days ago
Long Snake 10
1 week, 4 days ago
Favorite Games
Beta
dj0wns does not have any favorite games.