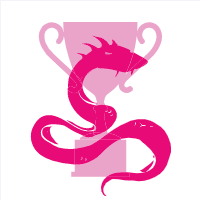 liamshatzel
liamshatzel
Backstory
liamshatzel has not written a backstory yet.
Technologies
AWS SageMaker
Joined April 13, 2021
Using sagemaker starter snake

Problem detected: failed to contact server

Private AWS SageMaker Q-Learning Reinforcement Learning

testing

Public Latency
liamshatzel is not a member of any teams.
Summer League 2021 Participant
1 week, 1 day ago
First Snake!
3 days, 9 hours ago
Going Pro!
3 days, 18 hours ago
Battlesnake Training Program
Make and train your first Battlesnake!
Run a Test Game

Go to the

Play Game

page and create a game with just your Battlesnake. This is a quick test, so don't worry if it runs into a wall or itself! Make sure a game loads successfully, and change the colour of your Battlesnake to confirm you can make modifications.

Complete the first Solo Challenge: Avoid Walls

First step - program your Battlesnake to just avoid walls, then go to

Challenges

and complete 'Avoid Walls'.

Complete the second Solo Challenge: Avoid Yourself

Next, improve your Battlesnake code to avoid its own body, then go to

Challenges

and complete 'Avoid Yourself'.

Complete the third Solo Challenge: Avoid Other Snakes

The third challenge puts two copies of your own Battlesnake on the same board. Update your code so that your Battlesnake will not run into an opponent, then go to

Challenges

and complete 'Avoid Other Snakes'.

Complete the fourth Solo Challenge: Find Food

Update your Battlesnake so it will find and eat food. Go to

Challenges

and complete 'Find Food'.

Enter an Arena

Time to join an Arena! Arenas run automatic games against other Battlesnakes with a ranked leaderboard. You can watch games and make code tweaks. Choose an arena from the drop-down menu 'Arena', and then click the button 'Manage Battlesnakes' to add your Battlesnake to the Arena!
Favorite Games
Beta
liamshatzel does not have any favorite games.